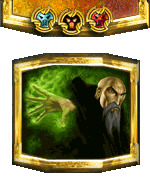 Featured Sites



ubi.com - Visit the ubi.com homepage and register to post on our forums and play games online!

SSG Homepage - The homepage for the developers that brought you the Warlords series of games.

SSG BattleCry Page - SSG's site dedicated to anything and everything related to Warlords Battlecry II.

WBC Elite - A premiere online source for WBC2 related material. Top-notch news and lots of updates. Bookmark this one.

Hoodeez.de - Warlords News - Nice source for Warlords and WBC news/content.

Game Reviews

GameSpy
Electric Playground
GamePen
Gamers.com User Reviews
Adrenaline Vault
The Gamer's Press
Ascully.com

Game Previews Interviews

Steve Fawkner at Freelancer

If you have a site that you would like included on this list, submit it to .





Sign-up NOW!
Tournament Info


Weekly Poll

Warlords
Warlords II
Warlords III
Warlords Battlecry
Warlords Battlecry II