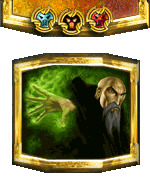 | | | | |
| --- | --- | --- | --- |
| | Frequently Asked Questions | | ? |



Q. Will WBC2 work under Windows 2000 and Windows XP?

A. Yes. In fact WBC2 is being developed under Windows 2000. We will be testing WBC2 under Windows 98, Windows ME, Windows 2000 and Windows XP.



Q. What will the system requirements be for WBC2?

A. PII 350MHz, 64 MB RAM, 8 MB video card, CD-ROM 8X, Win? 95, 98, ME, 2000, XP.



Q. When will WBC2 be released?

A. We anticipate releasing WBC2 in March 2002.



Q. Are you still doing Warlords IV? If so, is it turn-based?

A. Yes. Warlords IV is well into development and is still a turn-based game.



Q. Have you improved the boat AI in WBC2?

A. No. In fact when we were designing WBC2 we made a decision to remove boats from the game. This decision was made for several reasons. First, we find transporting men around in boats tedious; we would much rather just get on with the battle. Second, if we were to implement boats in WBC2 we would require a huge amount of graphics to accommodate for 12 races. Our CD is already nearly full so we sacrificed boats to bring you bigger and better land and air-based armies.



Q. Will there be a Barbarian hero?

A. Yes. Due to the confusion caused by not having a Barbarian hero in WBC, we have included the Barbarian hero race in WBC2. Also, all new races, the Fey, Dark Dwarfs and Daemons have their own hero race.



Q. Will hero races be able to select from a wider range of specialties?

A. Yes. We have removed some of the limitations on profession and specialty selection as well as added more specialties.



Q. Will I be able to select my hero's gender?

A. No. Just like BC1, all Elves are female, the rest of the races are male.



Q. Can I equip my hero with items that have more power then those in WBC?

A. Yes. We have included several "sets" of items. If you collect a set, you will be granted a special ability of some kind (+1 income to all mines, +10% assassination, etc). Each item in a set on its own can also be very powerful, some having +6 or greater effect.



Q. Can I use my hero from WBC in WBC2?

A. No. You will need to start a new hero. However you can make use of our Temporary Hero system that enables you to create any level hero for one battle only.



Q. Will my sorcerers still stand around and die instead of casting Pillar of Fire when they're being attacked up close?

A. No! Our new attitude system allows you to order spellcasting units to cast spells on their own initiative (though you can still cast them manually if you prefer).



Q. Can you use your own images when creating maps in WBC2 using the Editor?

A. No. As yet we do not intend to support such a feature.



Q. What is new in the graphic engine?

A. We have redone all the terrain; it is a lot more colorful and not as washed out as in WBC. We have added a particle effects system, which is used for blood, spell effects, missile trails and interface feedback. We have added a decal system enabling armies to leave footprints in sand and snow as well as splash when walking through water. We have rerendered every building, changing most so each race has a unique graphical feel. We have added new effects for common abilities such as assassin, poison, and disease. The lighting effects system has been upgraded to run faster and better, allowing more use of lighting on things such as spells effects and fireballs.

| | | | | |
| --- | --- | --- | --- | --- |
| | | | | |


Q. What is the campaign structure like in WBC2, is it the same as WBC1?

A. No. The campaign has been totally redesigned. You now battle in Etheria over territories. The goal is to own every territory. The campaign includes special battles where you can battle for the ownership of an item, or the power to produce a hidden army. Merchants will offer you items and abilities. And your ability to lead a race will increase the more you play that race.



Q. What is a Titan?

A. A titan is a powerful character. Unlike other armies, you can only produce one titan per battle. Each race has its own titan; the race you play determines which titan you can produce. The titans are all characters from Etheria and each has a history.



Q. Will there be new music?

A. Yes. Steve Fawkner, the composer of all Warlords music, has written a brand new sound track for WBC2. It will be played from MP3 files on your hard disk. Players can now even set up custom soundtracks to play their own MP3 files.



Q. Have the quests changed?

A. Yes. We have added heaps of new quests, changed the riddles, and made the rewards fairer.



Q. Who is Kargoth?

A. Kargoth is one of the 2 gods of the Dark Elves: there is the Spider Queen, Aranea, and the Spider King, Kargoth. Aranea is a giant spider-goddess who weaves a glowing web, the strands of which are made of fire. Her many-faceted eyes can see into all corners of Etheria. Kargoth is the Dark Elven god of magic: a huge creature half-man/half-spider to whom the Dark Elven sorcerors sacrifice their prisoners. The Dark Elven sorcerors believe that every 1000 years, Aranea mates with Kargoth. At the conclusion of this bizarre ritual, she devours the spider god and then chooses the most powerful from amongst the Dark Elven sorcerors to replace him - elevating him to godhood.






Sign-up NOW!
Tournament Info


Weekly Poll

Warlords
Warlords II
Warlords III
Warlords Battlecry
Warlords Battlecry II